This week is all about copyright and clearance, namely how the copyrighted material has been cleared and used in the story telling of a programme. Therefore, I listened to the radio programme named "Desert Island Dics" on BBC Radio 4 , more exactly the episode that features Jack Whitehall and which was broadcast on 9th of February 2018.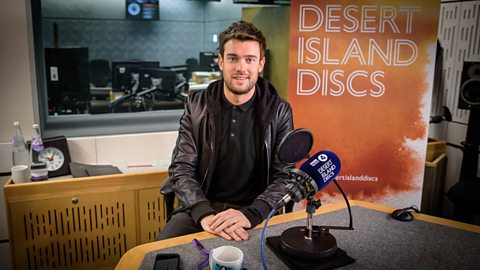 "Eight tracks, a book and a luxury: what would you take to a desert island? Kirsty Young invites her guests to share the soundtrack of their lives." ( BBC, n.d.) – this is the question that revolves around the show hosted by Kirsty Young and where each week, a new guest has to pick the one song that describes best their entire life at the actual moment. According to the BBC Radio 4's remit, which is to appeal " to listeners seeking intelligent programmes in many genres which inform, educate and entertain."(BBC Trust,2016), Desert Island Dics fits the criteria because its main aim is to allow the audience to connect with the artist that is in the studio, while the guest to be open and ready to share his stories and favorite music.
   Jack Whitehall is a well known British stand-up comedian, television presenter, actor and writer. "His work includes a string of sell-out stand-up tours, writing and acting in the hit sitcom Bad Education and appearing in the upcoming Good Omens series." (BBC,n.d.)
   The music that the radio show uses is the one thing that needs to be cleared in order for the BBC to avoid legal action and the consequences that come if you did not give the credit when it is due. Therefore, the organisations where the music can be cleared through the radio programme is Performing Rights Society (PRS) and Phonographic Performance Limited (PPL) because the money they collect is "to pay those writers or musicians whose copyrighted music has been used." (BBC Academy, 2016) Moreover, the host Kirsty Young makes sure that before every track played on the show, she states the artist and songwriter/producers of the songs in order to inform the audience and to recognise the talent and hardwork that are put in each and every song.
REFERENCES:
BBC. (2018). Desert Island Discs – BBC Radio 4. [online] Available at: http://www.bbc.co.uk/programmes/b006qnmr [Accessed 16 Mar. 2018].
Bbc.co.uk. (2018). BBC – BBC Radio 4 – BBC Trust. [online] Available at: http://www.bbc.co.uk/bbctrust/our_work/services/radio/service_licences/bbc_radio_4.html [Accessed 16 Mar. 2018].
BBC. (2018). Desert Island Discs – 10 things we learned from Jack Whitehall's Desert Island Discs – BBC Radio 4. [online] Available at: http://www.bbc.co.uk/programmes/articles/1HpvT4gHg5nfYFFDVffxdgp/10-things-we-learned-from-jack-whitehall-s-desert-island-discs [Accessed 16 Mar. 2018].
BBC Academy. (2016). A guide to music copyright. Retrieved 15 March 2018, from http://www.bbc.co.uk/academy/en/articles/art20130702112135229